Downtown Fort Worth is a hub of activity, offering visitors an exciting mix of attractions, events, dining options, and nightlife. This vibrant area has something for everyone, from historic architecture to modern amenities. Whether you're looking for a night out on the town or a family-friendly outing, downtown Fort Worth has it all.
One of the most iconic spots in downtown Fort Worth is Sundance Square. This bustling plaza is home to shops, restaurants, and entertainment venues that are sure to keep you entertained for hours. You can also explore the Fort Worth Water Gardens, an architectural masterpiece that features stunning waterfalls and pools.
There's no shortage of options. From Texas-style barbecue joints to upscale steakhouses and trendy cocktail bars serving local brews and craft cocktails–there's something for every taste bud.
In addition to its many attractions and dining options, downtown Fort Worth hosts regular events throughout the year. From art festivals to live music performances and city meetings - there's always something happening in this lively part of town.
To stay up-to-date on all the latest happenings in downtown Fort Worth, be sure to check out the city's official website and social media channels. These resources offer a calendar of upcoming events as well as news updates about city council meetings and other important developments.
Located centrally with easy access to other neighborhoods within the city limits as well as nearby cities like Dallas and Arlington; Downtown Fort Worth is truly a must-visit destination for anyone looking to experience the best that Texas has to offer.
So why wait? Plan your visit today and discover everything that downtown Fort Worth has in store!
Exploring Fort Worth: Hotels, Restaurants, Maps, and Things to Do
Hotels: Discover the Best Places to Stay in Fort Worth
Fort Worth is a city that offers a variety of accommodations for visitors. Whether you're looking for luxury or budget-friendly options, there's something for everyone in this Texan city.
For those who want to indulge in luxury, The Ashton Hotel is a great option. This boutique hotel offers spacious rooms with elegant decor and modern amenities. The hotel also has an on-site restaurant and bar, as well as a fitness center and spa.
If you're looking for something more affordable, the Fairfield Inn & Suites Fort Worth Downtown/Convention Center is a great choice. Located near popular attractions like Sundance Square and the Fort Worth Convention Center, this hotel offers comfortable rooms at an affordable price.
Another great option is the Omni Fort Worth Hotel. This hotel features luxurious rooms with stunning views of downtown Fort Worth. Guests can enjoy on-site dining options, including Bob's Steak & Chop House, as well as access to the fitness center and rooftop pool.
Restaurants: Explore the Diverse Culinary Scene in Fort Worth
Fort Worth is known for its diverse culinary scene that ranges from classic Texan barbecue to international cuisine. No matter what your taste buds are craving, there's something for everyone in this city.
For those who love barbecue, Heim Barbecue is a must-visit spot. Known for their mouth-watering brisket and ribs, this local favorite has been featured on several food shows and magazines.
If you're looking for something more upscale, Lonesome Dove Western Bistro is a great choice. This restaurant serves up elevated Texas cuisine with unique twists like kangaroo carpaccio and wild boar ribs.
For those who want to try international cuisine, Shinjuku Station offers delicious Japanese dishes like ramen and sushi rolls. And if you're looking for something sweet after your meal, be sure to stop by Melt Ice Creams where they serve up unique flavors like lavender honey and goat cheese thyme.
Maps: Navigate Fort Worth's Many Attractions with Ease
With so many attractions to see in Fort Worth, it can be overwhelming to plan your itinerary. That's where maps and guides come in handy.
The Fort Worth Visitors Bureau offers a variety of maps and guides that can help you navigate the city's many attractions. From museums to parks to historic sites, these resources can help you plan your trip with ease.
One popular attraction is the Fort Worth Stockyards National Historic District. This area is home to several Western-themed shops, restaurants, and attractions like the daily cattle drives and rodeo shows.
Another must-visit spot is the Kimbell Art Museum. This museum features a vast collection of art from around the world, including works by Michelangelo, Monet, and Picasso.
Things to Do: Experience Fort Worth's Unique Blend of Western Heritage and Modern Culture
Fort Worth offers a unique blend of Western heritage and modern culture that makes it an exciting destination for visitors. There are plenty of things to do in this city that will keep you entertained during your stay.
For those who love live music, Billy Bob's Texas is a must-visit spot. Known as "The World's Largest Honky Tonk," this venue hosts concerts by some of country music's biggest stars.
If shopping is more your style, be sure to visit Sundance Square. This pedestrian-friendly area features over 35 blocks of shops, restaurants, and entertainment options.
And if you're looking for outdoor activities, head over to Trinity Park where you can bike or hike along the Trinity River or enjoy a picnic in one of the park's many green spaces.
Dickies Arena: A Must-Visit Destination in Fort Worth
If you're looking for a state-of-the-art entertainment venue in Fort Worth, look no further than Dickies Arena. This arena is located just a short drive from Dallas and DFW Airport prepaid parking, making it an accessible destination for anyone in the area.
Concerts, Sports Games, and Family Shows
Dickies Arena is home to a variety of events that cater to different interests. For music lovers, the arena hosts concerts by some of the biggest names in the industry. In recent years, artists like Elton John, Post Malone, and Billie Eilish have performed at this venue.
Sports fans will also find plenty to enjoy at Dickies Arena. The arena has hosted basketball games featuring teams like TCU and SMU. Additionally, rodeo fans can watch some of the best cowboys and cowgirls compete at events like the Fort Worth Stock Show & Rodeo.
For families with kids, Dickies Arena offers shows that are both entertaining and educational. For example, "Disney on Ice" has been performed at this venue several times over the years.
Corporate Events and Conferences
Dickies Arena's proximity to American Airlines headquarters makes it a popular spot for corporate events and conferences. The arena has multiple event spaces that can accommodate groups of various sizes.
One such space is the Jack Daniel's Club. This VIP lounge offers guests an upscale experience complete with premium food and drinks. It also features views of both the arena floor and downtown Fort Worth.
Another event space is the Frost Tower Upper Club. This space can accommodate up to 500 guests and offers stunning views of downtown Fort Worth through its floor-to-ceiling windows.
Accessibility
Getting to Dickies Arena couldn't be easier thanks to its location near Dallas and DFW Airport prepaid parking. Visitors can take advantage of nearby hotels or park their cars in one of several lots located around the arena.
Once inside, visitors will find that Dickies Arena is designed with accessibility in mind. The arena has multiple entrances and elevators to make it easy for guests to get around. Additionally, there are plenty of restrooms and concession stands located throughout the venue.
Wabi House Fort Worth: A Unique Dining Experience in the City
Wabi House Fort Worth is a restaurant that offers a unique dining experience that is unlike any other in the city. The restaurant's housing of traditional Japanese ramen dishes and modern Texan flavors creates a fusion that is both exciting and delicious. If you are looking for an unforgettable culinary adventure, Wabi House Fort Worth should be at the top of your list.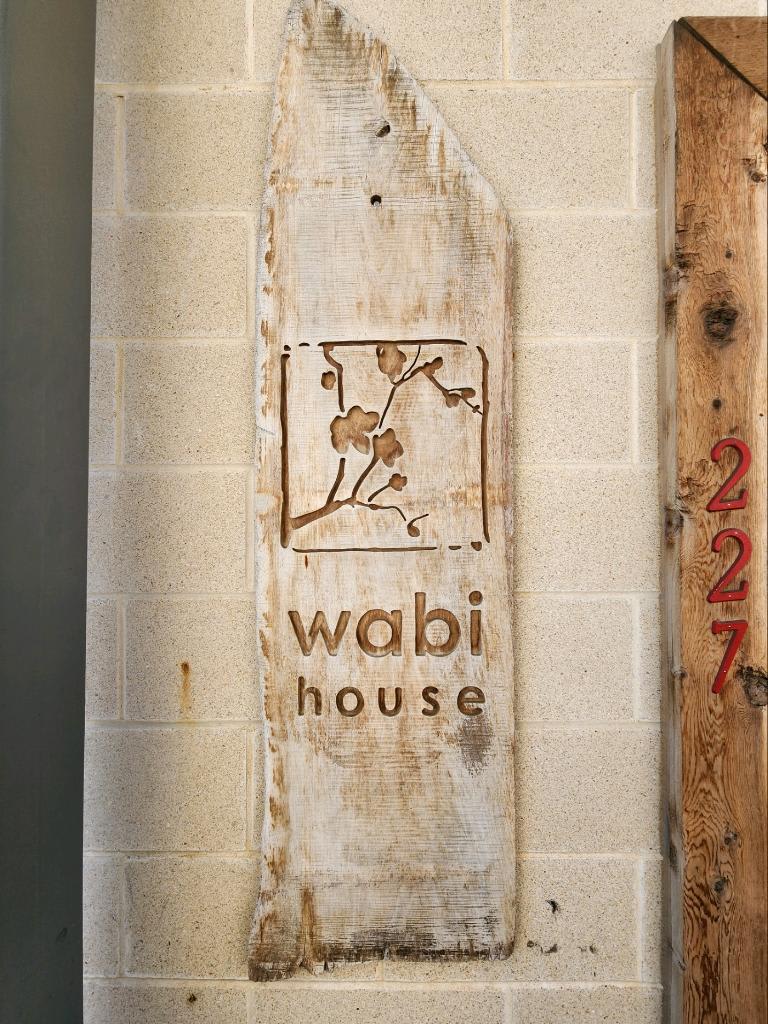 Exceptional Service
One of the standout features of Wabi House Fort Worth is its exceptional service. The staff members are friendly, knowledgeable about the menu, and always willing to make recommendations. They go above and beyond to ensure that every guest has an enjoyable dining experience.
Cozy Atmosphere
For those looking for a dining experience that feels like home, Wabi House Fort Worth is the perfect spot. The cozy atmosphere makes it easy to relax and enjoy your meal. Whether you're dining alone or with friends and family, you'll feel right at home at Wabi House Fort Worth.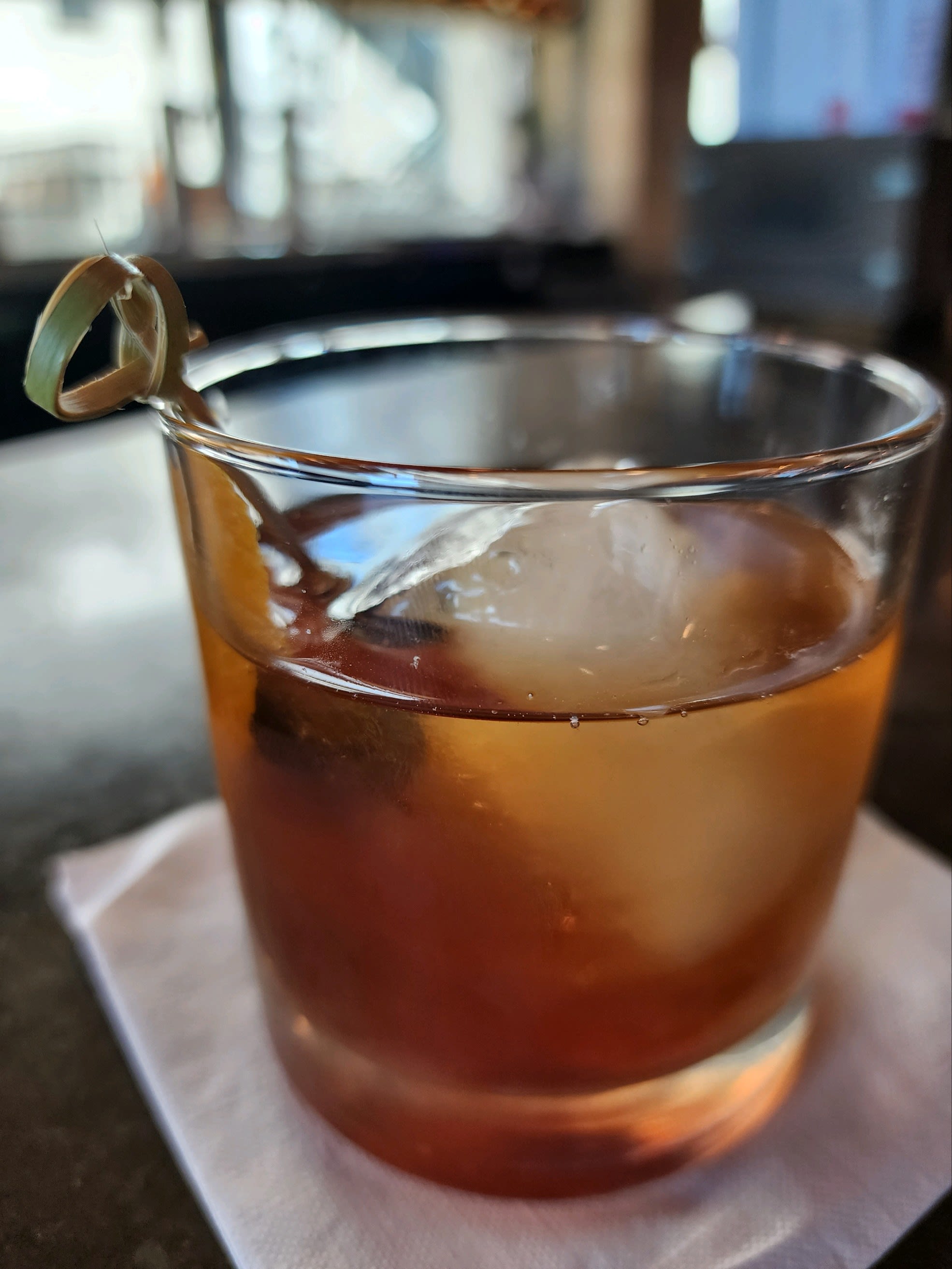 Comforting Dishes
The menu at Wabi House Fort Worth features comforting dishes that are sure to satisfy your cravings. From classic ramen bowls to unique fusion creations, there's something for everyone on the menu. Some popular dishes include Tonkotsu Ramen, Spicy Miso Ramen, and Chicken Karaage.
Unique Fusion Creations
What sets Wabi House Fort Worth apart from other restaurants in the area is its unique fusion creations. The chefs have taken traditional Japanese ramen dishes and added modern Texan flavors to create something truly special. One example of this is their Brisket Ramen bowl which combines tender brisket with rich tonkotsu broth for a mouthwatering flavor explosion.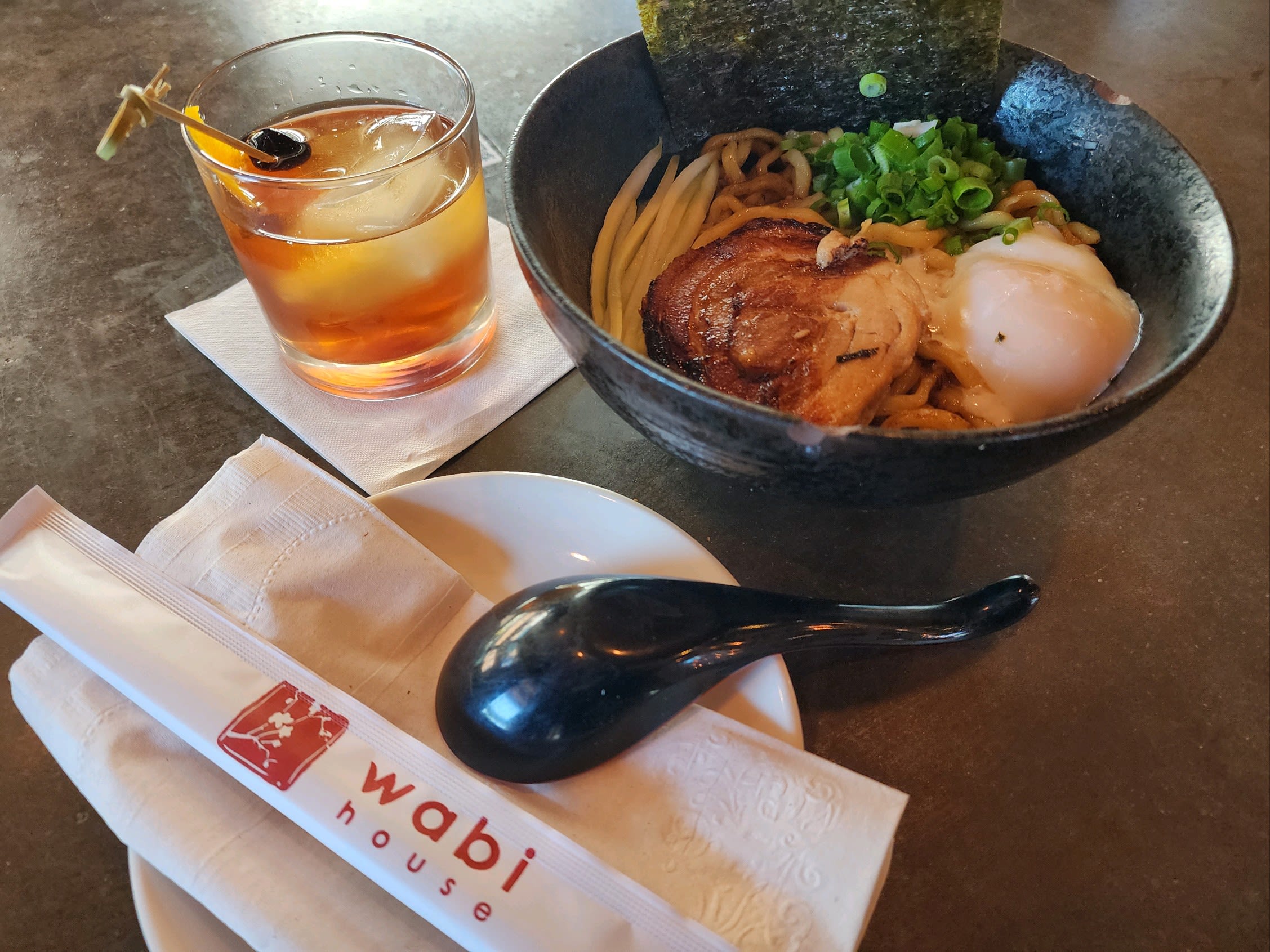 Wabi House Fort Worth has received numerous positive reviews from satisfied customers who rave about their exceptional service and delicious food. On Yelp, they have an impressive 4.5-star rating with over 500 reviews. One reviewer wrote, "Wabi House Fort Worth is hands down the best ramen spot in town. The service is always exceptional and the food is consistently delicious."
Another social proof of Wabi House Fort Worth's popularity is its high Google rating. With a 4.6-star rating and over 300 reviews, it's clear that customers love this restaurant.
According to a recent survey conducted by Yelp, ramen has become one of the most popular food trends in the United States. In fact, there has been a 135% increase in searches for ramen restaurants on Yelp since 2014.
Game Theory Fort Worth: Fun and Games for All Ages
Game Theory Fort Worth is a popular entertainment destination that offers a wide range of sports and games for people of all ages. Located in the heart of the Cultural District, Game Theory Fort Worth is easily accessible to both locals and tourists alike. The business has received positive reviews from the public, with an average rating of 4.5 stars on Google.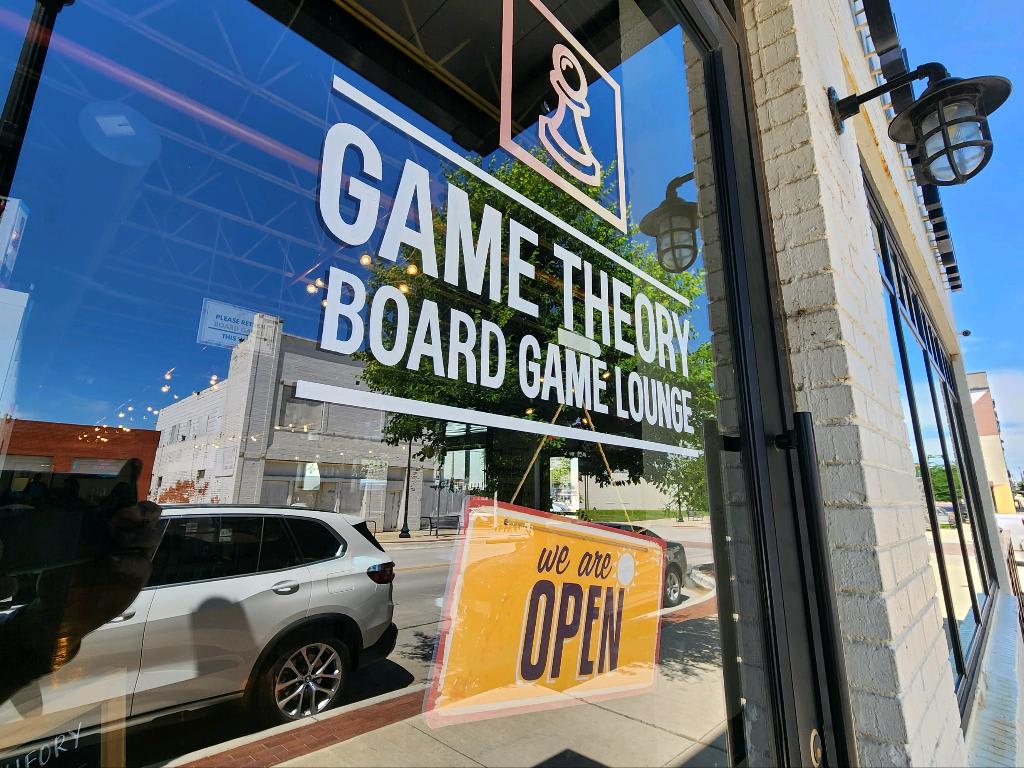 Game Theory Fort Worth is not just another arcade or gaming center; it's a place where people can come together to have fun, bond with friends and family, and enjoy a variety of board games. From classic board games like Monopoly and Checkers to modern favorites like Splendor and Wingspan, Game Theory Fort Worth has something for everyone.
According to a recent study, Fort Worth's population has grown significantly in recent times, making it an ideal location for businesses like Game Theory Fort Worth. With more people moving into the area looking for entertainment options, Game Theory Fort Worth is poised to continue its success in the coming years.
One factor that sets Game Theory Fort Worth apart from other entertainment destinations is its commitment to education. The establishment has partnered with schools in the area to provide fun and educational experiences for students. By incorporating elements of science, technology, engineering, art, and math (STEAM) into their activities, Game Theory Fort Worth helps kids learn while they play.
In addition to partnering with schools in the area, Game Theory Fort Worth has also been featured on local radio stations. This kind of exposure helps spread awareness about what they offer while showcasing their commitment to providing quality entertainment experiences.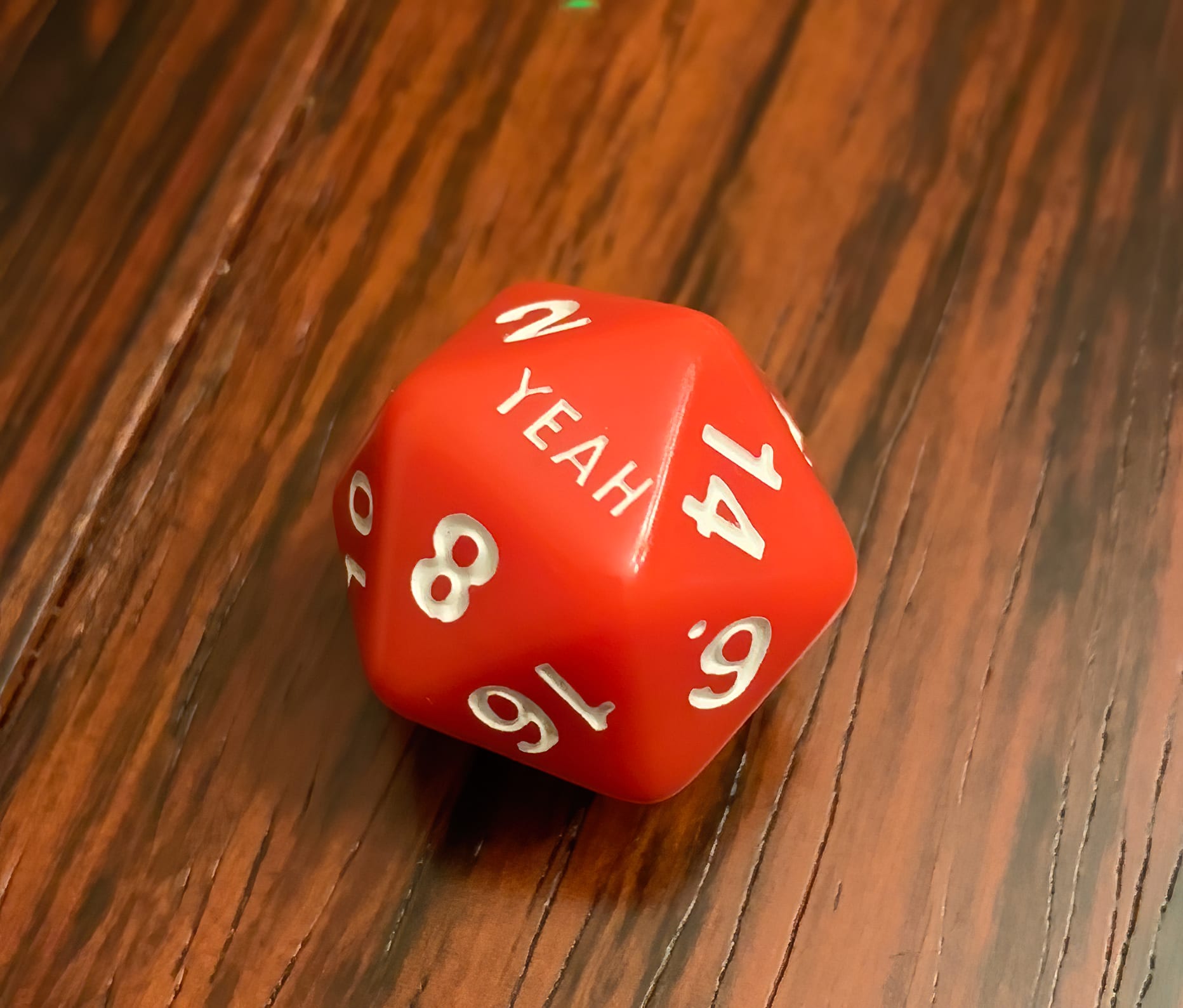 The team at Game Theory Fort Worth is dedicated to providing a safe and welcoming environment for all visitors. They have implemented safety measures such as regular cleaning and sanitizing of equipment, as well as limiting the number of people allowed in the facility at any given time.
Game Theory Fort Worth is not just for kids; it's a place where people of all ages can come together to have fun and create memories. Whether you're looking for a place to host a birthday party or just want to spend some quality time with friends or family, Game Theory Fort Worth has everything you need.
Axe Throwing in Fort Worth: Unleash Your Inner Lumberjack
Clear Fork Adventure Resort: The Ultimate Axe Throwing Experience in Fort Worth
Looking for a unique and exciting activity to do in Fort Worth? Look no further than axe throwing! This rugged and adventurous pastime has become increasingly popular across Texas and the country, offering a thrilling way to unleash your inner lumberjack. And in Fort Worth, there are several venues that offer this experience for both locals and tourists visiting the DFW area.
One of the most popular spots for axe throwing in Fort Worth is the Clear Fork Adventure Resort. Located on over 80 acres of land, this resort offers a wide range of outdoor activities, including zip lining, archery tag, paintball, and more. But it's their axe throwing experience that really sets them apart.
At Clear Fork Adventure Resort, you'll have access to multiple axe throwing lanes where you can test your skills against friends or family members. Each lane is equipped with targets made from reclaimed wood and an assortment of axes to choose from. You'll receive guidance from experienced coaches who will teach you proper technique and safety measures before letting you loose on the targets.
But what really sets Clear Fork apart is their live streams of axe throwing competitions. Every April, they host an annual tournament that draws competitors from across Texas and beyond. Even if you're not participating in the tournament yourself, you can still watch the action unfold via their live stream link on their website. It's a great way to get a taste of competitive axe throwing while enjoying all that Clear Fork has to offer.
Play games and drink ale at Splinters Axes and Ales in Fort Worth.
Hey guys! If you're looking for a fun activity to do in Fort Worth, you should definitely check out Splinters Axes and Ales! It's a really cool place where you can throw axes and have a blast with your friends. The best part is that the place is super spacious, so you won't feel cramped while you're throwing axes. Plus, the seats are really comfortable, so you can relax in between throws. But that's not all!
Splinters Axes and Ales also has a ton of different lanes, so you can try out different axes and see which one you like the best. And if you're feeling thirsty, they have a huge variety of drinks to choose from. They have 20 different beers on tap, so you can try out a bunch of different ones. And if you're not a beer fan, don't worry! They also have frozen drinks that are really tasty. Oh, and did I mention that they have screens to watch? That's right! While you're hanging out and throwing axes, you can also watch your favorite sports games or TV shows.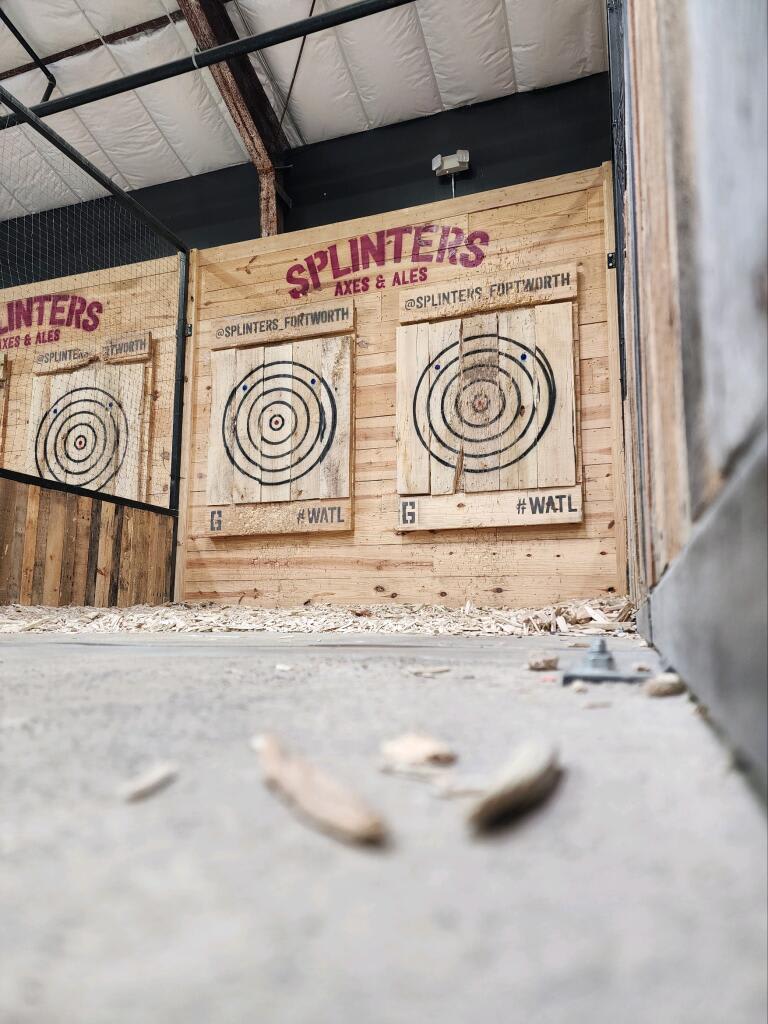 It's the perfect place to hang out with your friends and have a great time. So what are you waiting for? Head on over to Splinters Axes and Ales and start throwing some axes!
Axe Throwing Across Texas: A Growing Trend
The popularity of axe throwing in Fort Worth reflects a larger trend across Texas and the country as more people seek out unique experiences that harken back to an earlier era of ruggedness and adventure. In fact, there are now dozens of venues across Texas that offer axe throwing experiences for men and women alike.
Part of what makes this trend so appealing is the sense of nostalgia it evokes. In an era where so much of our lives are spent in front of screens, axe throwing offers a refreshing break from technology and a chance to connect with something more primal. It's also a great way to blow off steam and get some exercise in the process.
But perhaps the biggest draw of axe throwing is the sense of community it fosters. Whether you're competing against friends or strangers, there's something about this activity that brings people together. And with venues like Clear Fork Adventure Resort offering live streams of their competitions, even those who can't make it out in person can still feel like they're part of the action.
The History of Fort Worth: From Cowboys to Cultural Hub
Fort Worth, Texas was founded in 1849 as an army outpost on the Trinity River. At that time, it was a small and unremarkable settlement with only a few hundred residents. However, its location at the crossroads of several major trails soon made it a hub for cattle drives from the south to the north and west.
The Fort Worth Stockyards were established in 1866 and quickly became the largest livestock market in the world, earning Fort Worth the nickname "Cowtown". The stockyards covered over 200 acres and could hold up to 100,000 head of cattle at one time. The arrival of railroads in the late 1800s made it easier to transport cattle across long distances, which further fueled Fort Worth's growth as a center for ranching and agriculture.
In addition to its role as a center for cattle trading, Fort Worth also played an important role in early oil production. In 1917, oil was discovered in nearby Ranger, Texas, which led to a boom in oil exploration throughout Tarrant County. This brought new wealth and investment to Fort Worth and helped diversify its economy beyond just ranching.
Another significant development during this time period was aviation. In 1911, pioneering aviator Calbraith Perry Rodgers flew through Fort Worth on his way across the United States. This sparked local interest in aviation and led to the establishment of several airfields around the city. During World War I, these airfields were used by military pilots for training exercises.
By the mid-20th century, Fort Worth had become a center for business and industry in North Texas. Its cultural scene began to flourish with the establishment of institutions like the Kimbell Art Museum and the Fort Worth Symphony Orchestra. These organizations helped put Fort Worth on the map as a destination for arts and culture.
One notable event that helped boost Fort Worth's cultural profile was the filming of the television series "Dallas" in the 1980s. Although most of the show was filmed in California, many exterior shots were filmed in and around Fort Worth. This helped raise awareness of the city and its landmarks, such as the Fort Worth Stockyards.
Today, Fort Worth is a vibrant city with a thriving downtown area and a diverse population. It continues to celebrate its rich history through events like the annual Stock Show and Rodeo, which attracts visitors from all over Texas and beyond.
In addition to its cultural attractions, Fort Worth also boasts several major universities and research institutions. These include Texas Christian University, the University of North Texas Health Science Center, and Lockheed Martin Aeronautics Company.
Despite its growth and development over the years, Fort Worth has managed to maintain its unique character and identity. The city's western heritage is still evident in places like the stockyards, which continue to attract visitors interested in cowboy culture.
Outdoor Adventures in Fort Worth: Parks, Trails, and More
Parks, trails, and outdoor adventures are abundant in Fort Worth. With over 263 parks and 100 miles of trails, this city is a haven for outdoor enthusiasts. Whether you're looking to hike through the wilderness or bike along scenic routes, there's something for everyone in Fort Worth.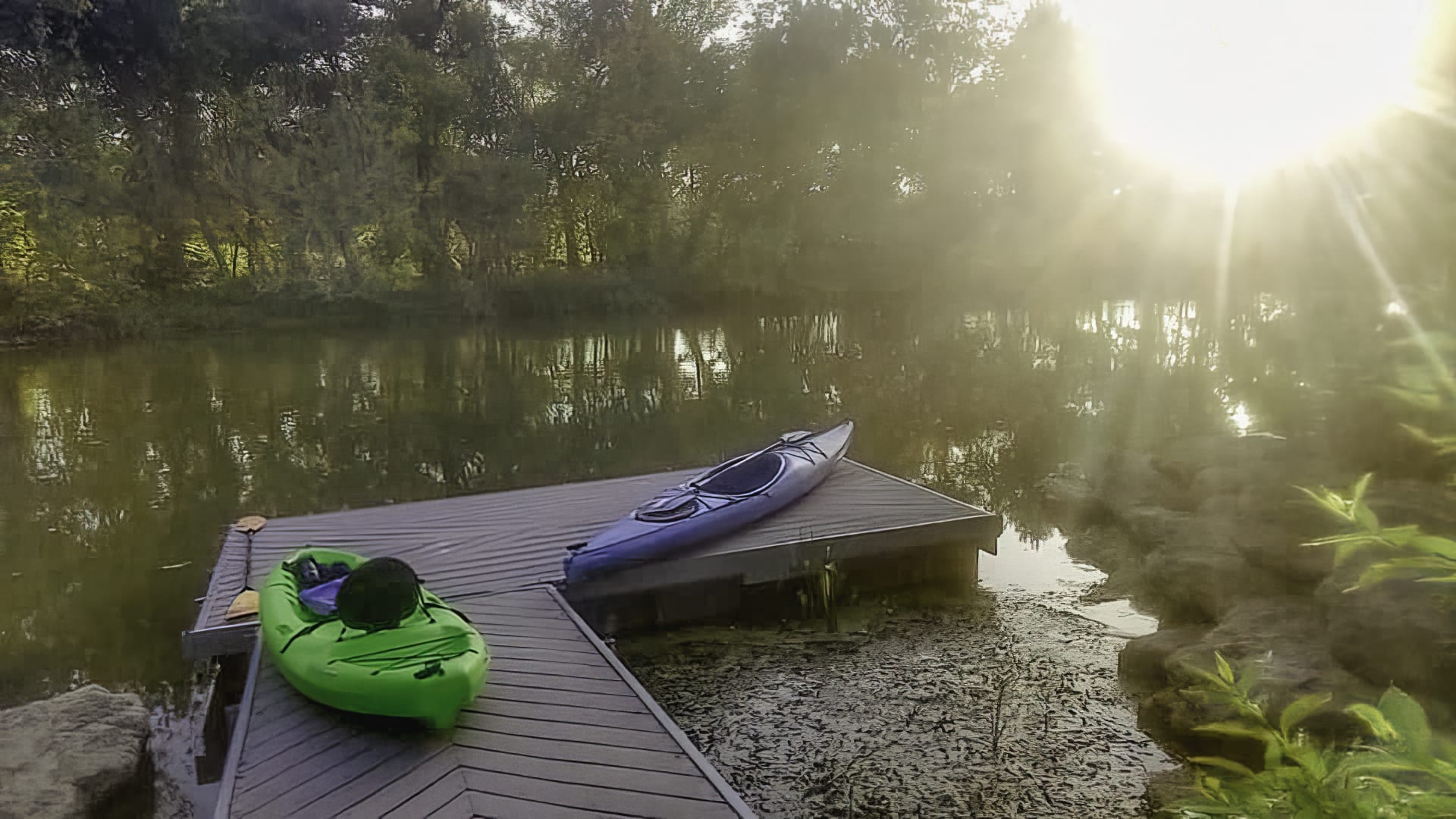 One of the most popular destinations for outdoor adventures is the Fort Worth Nature Center and Refuge. This 3,600-acre area is part of the city's park department and features hiking trails, wildlife viewing stations, and links to the Trinity River. The nature center is home to a variety of animals such as bison, bobcats, coyotes, deer, and more than 200 species of birds.
The hiking trails at the nature center offer breathtaking views of the surrounding landscape. You can explore different habitats such as prairies, forests, wetlands, and marshes. The trails vary in length from easy walks to strenuous hikes that require more time and effort. Some of the most popular trails include Greer Island Trail which offers stunning views of Lake Worth; Crosstimbers Trail which takes you through oak woodlands; and Riverbottom Trail which leads you along the Trinity River.
If you're interested in bird watching or wildlife photography then Fort Worth Nature Center is an ideal destination for you. The refuge has several wildlife viewing stations where you can observe animals without disturbing them. These stations are equipped with binoculars and spotting scopes that allow you to get a closer look at birds like bald eagles or great blue herons.
Another popular attraction in Fort Worth is the Trinity Trails system which offers over 70 miles of trails connecting different areas of the metroplex. This trail system runs along both sides of Trinity River providing opportunities for biking, walking, running, horseback riding and fishing.
The Trinity Trails have several access points throughout Fort Worth making it easy to find a trailhead near your location. Along these routes are several parks and picnic areas where you can take a break and enjoy the scenery. The trails are also wheelchair accessible, making it possible for everyone to enjoy the outdoors.
If you're looking for more adventurous activities, then try kayaking or canoeing along the Trinity River. Several rental companies offer equipment for rent at affordable prices. You can paddle through calm waters while enjoying the beautiful views of Fort Worth's skyline.
Fort Worth is home to several state parks that offer a variety of outdoor activities such as camping, hiking, fishing, and swimming. One such park is Lake Mineral Wells State Park which is just an hour's drive from Fort Worth. This park has over 3,000 acres of land with several hiking trails ranging from easy walks to challenging hikes.
The park also has several campsites where you can spend a night under the stars. If you're interested in rock climbing then Penitentiary Hollow is a must-visit destination in this park. It's one of the few natural rock formations in North Texas that offers excellent climbing opportunities.
Another popular state park near Fort Worth is Cedar Hill State Park which offers over 1,800 acres of land with several hiking trails and campsites. The park has two main lakes where you can fish or swim during summer months.
In addition to these state parks, Fort Worth has several city parks that offer various recreational activities such as sports fields, playgrounds, picnic areas, and dog parks. One such park is Trinity Park which covers over 252 acres of land along the Trinity River.
Trinity Park has several attractions including a duck pond, rose garden, miniature train ride for kids and adults alike! There are also plenty of open spaces for picnics or games like frisbee or soccer.
Art and Culture in Fort Worth: Museums, Galleries, and Performances
Museums, Galleries, and Performances: Art and Culture in Fort Worth
Fort Worth is a city that boasts a thriving art and culture scene. Visitors to the city can explore numerous museums, galleries, and performance venues that showcase some of the best works of art from around the world. The architecture of the city is also a draw for art lovers, with notable buildings like the Kimbell Art Museum and the Modern Art Museum showcasing stunning designs.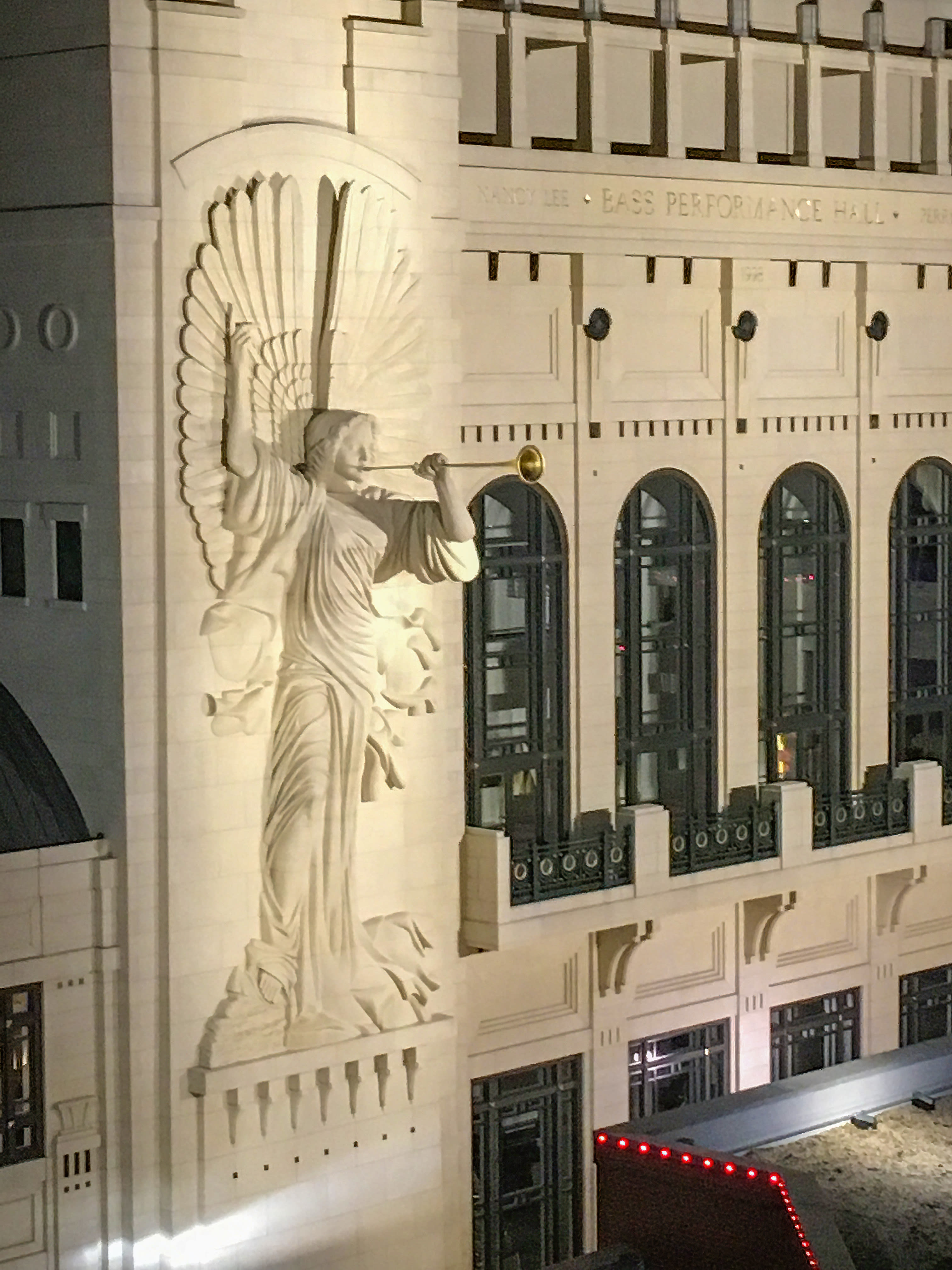 The Kimbell Art Museum is one of Fort Worth's most popular attractions. It houses an extensive collection of European paintings and sculptures from various periods. The museum's building itself is a work of art designed by Louis Kahn in 1972. It features natural light-filled spaces that highlight the artwork on display.
Another must-visit attraction for those interested in modern architecture is the Modern Art Museum of Fort Worth. The museum features contemporary works by artists such as Mark Rothko, Jackson Pollock, and Cindy Sherman. Designed by Japanese architect Tadao Ando in 2002, it has become an iconic landmark in Fort Worth.
For those interested in religious art and architecture, St. Patrick Cathedral is a must-visit attraction in Fort Worth. This beautiful church was built-in 1888 and features stunning stained glass windows depicting scenes from biblical stories.
Visitors can check out the city's cultural calendar to plan their trip around exciting events like the Main Street Arts Festival or the Fort Worth Opera. These events offer visitors an opportunity to experience different aspects of Fort Worth's vibrant arts scene.
The Main Street Arts Festival takes place every year in April and attracts over 400,000 visitors who come to see more than 200 artists' works on display. The festival also offers live music performances across multiple stages throughout downtown Fort Worth.
The Fort Worth Opera is another event not to be missed for opera enthusiasts visiting Texas. Founded in 1946, it has grown into one of the country's most respected opera companies. The company performs a diverse range of operas, from classic works like Carmen and La Bohème to contemporary pieces like Glory Denied and JFK.
Fort Worth also boasts a diverse range of radio stations that cater to different tastes in music and culture. KXT 91.7 FM is one such station that plays an eclectic mix of indie rock, alternative, and world music. Tejano 99.1 FM is another popular station that plays Tejano music, which is a blend of Mexican-American folk music with elements of polka, jazz, and rock.
In addition to these events and attractions, Fort Worth has several other museums worth visiting. The Amon Carter Museum of American Art features works by American artists from the 19th century through today. The Sid Richardson Museum showcases Western art from the late 19th and early 20th centuries.
Why Fort Worth is a Top Destination for Travelers
Fort Worth is an incredible destination for travelers, and there are many reasons why it's worth visiting. From its rich history to its vibrant culture, there's something for everyone in this Texan city.
One of the main reasons that Fort Worth is such a popular destination is its proximity to the Dallas Fort Worth International Airport (DFW). This airport is one of the busiest in the world, carrying passengers from all over the globe. With easy access to Fort Worth from DFW, it's no wonder that so many people choose to visit this city.
Another reason why Fort Worth is such a great destination for travelers is its thriving arts and culture scene. The city boasts numerous museums, galleries, and performance spaces, including the renowned Kimbell Art Museum and Bass Performance Hall. Whether you're interested in contemporary art or classical music, there's something here for you.
Of course, no trip to Fort Worth would be complete without exploring its rich history. From cowboys and cattle drives to oil booms and beyond, this city has seen it all. You can learn about this fascinating past at places like the Stockyards National Historic District or the National Cowgirl Museum and Hall of Fame.
But if you're looking for some outdoor adventure instead, don't worry â€" Fort Worth has plenty of that too. The city boasts numerous parks and trails where you can hike, bike, or just enjoy some fresh air. And if you're feeling particularly adventurous, you can even try your hand at axe throwing or game theory.
And let's not forget about the food! Fort Worth has a thriving restaurant scene with options ranging from classic Tex-Mex to unique dining experiences like Wabi House. And if you need a place to stay while you explore all that this city has to offer, there are plenty of hotels available as well.
In short, whether you're interested in history or culture, outdoor adventure or delicious food, Fort Worth has something for everyone. So why not plan your next trip to this incredible city today?