If you're new to the Keller, TX area and are in search of a great cup of coffee, you're in luck. This blog post will introduce you to some of the best coffee shops in town. Keller is home to a number of charming cafes that serve delicious coffee and snacks. Whether you're looking for a place to relax and read the paper or catch up with friends, these coffee shops are sure to please. So put on your comfy shoes and get ready for an afternoon of caffeine-fueled fun!
Keller, TX is a thriving city located in Tarrant County, Texas, United States. With a population of around 45,000 people and covering an area of approximately 18 square miles, Keller, TX is known for its excellent schools, low crime rate, and high quality of life. The city boasts several parks and recreational areas such as the Bear Creek Park and the Keller Sports Park. But did you know that Keller, TX is also home to some of the best coffee shops in Texas?
Coffee keller has been growing in popularity over the years due to its unique blend of flavors and cozy atmosphere. Whether you're a coffee enthusiast or just looking for a place to hang out with friends or colleagues, there's something for everyone in Keller, TX.
One popular coffee shop in Keller, TX is Brew Junkie Coffee House. This local business offers a wide variety of coffee blends that are sure to satisfy any taste bud. From classic espresso drinks like cappuccinos and lattes to specialty drinks like their signature "Brew Junkie," this coffee shop has it all!
Another must-visit spot for coffee lovers is Summer Moon Wood-Fired Coffee. They offer wood-fired roasted coffee beans which give their brews a unique smoky flavor that sets them apart from other coffee shops. Their menu includes classic espresso drinks as well as seasonal favorites like pumpkin spice latte during fall.
If you're looking for something more than just your typical cup of joe, then check out Craftwork Coffee Co.. This trendy cafe serves up delicious food alongside their artisanal coffees made from locally sourced beans.
Best Coffee Shops in Keller, TX
151 Coffee: A Must-Try Coffee Shop in Keller, TX
If you're a coffee lover and happen to be in Keller, TX, then 151 Coffee should definitely be on your list of must-try coffee shops. Located at 12400 Timberland Blvd Suite #100, this cozy little shop offers a wide range of drinks and snacks that will satisfy any craving.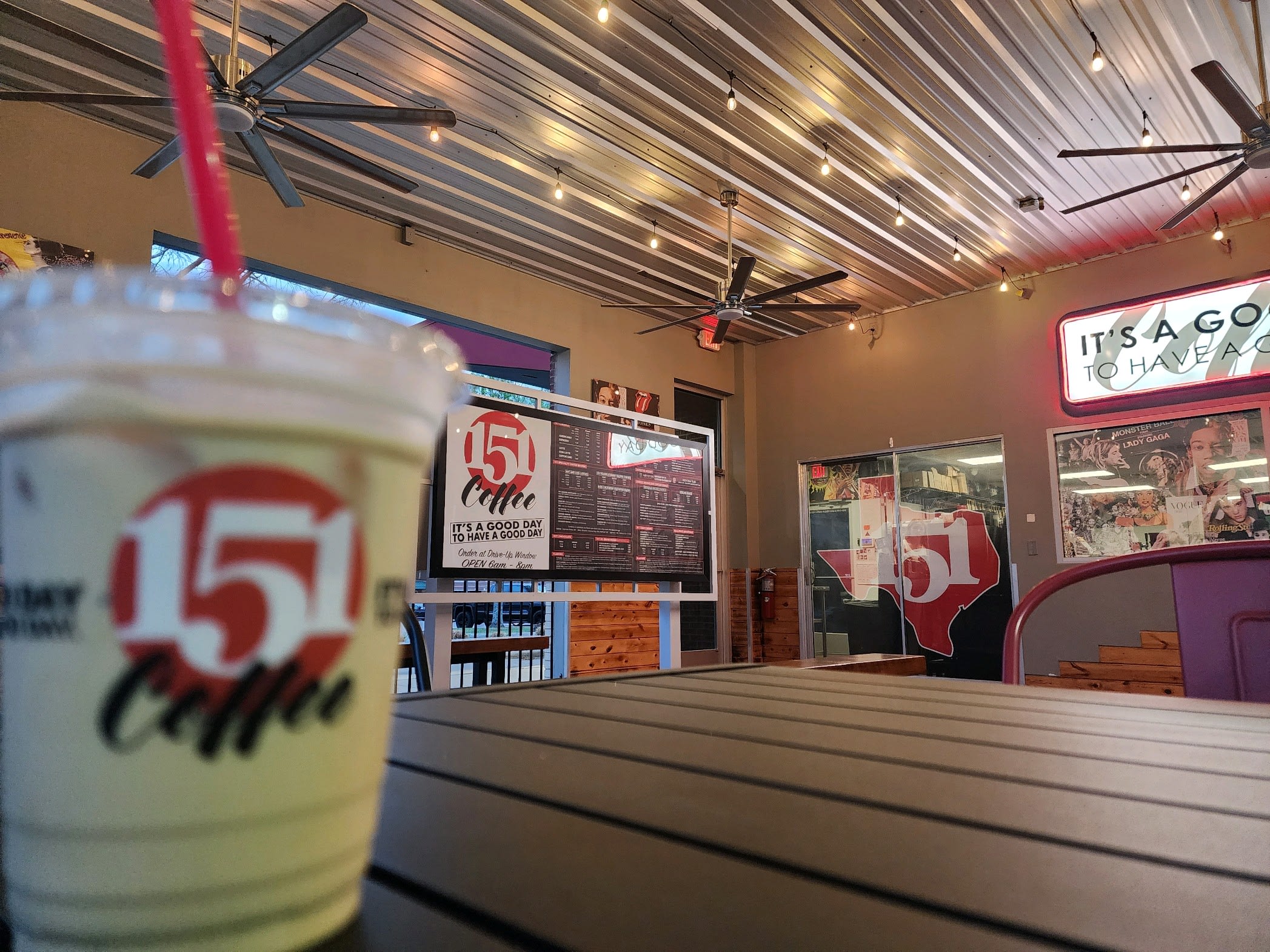 One thing that sets 151 Coffee apart from other coffee shops is their commitment to quality. They use only the finest beans and ingredients to create their signature drinks, which are all made fresh to order. Whether you prefer a classic latte or something more unique like a lavender honey latte or dirty chai, they have it all.
But it's not just the drinks that make 151 Coffee stand out - it's also the atmosphere. The shop has a warm and inviting vibe that makes you want to stay awhile. There are plenty of comfortable seating options both inside and outside, so whether you're looking for a quiet spot to work or a place to catch up with friends, you'll find what you need here.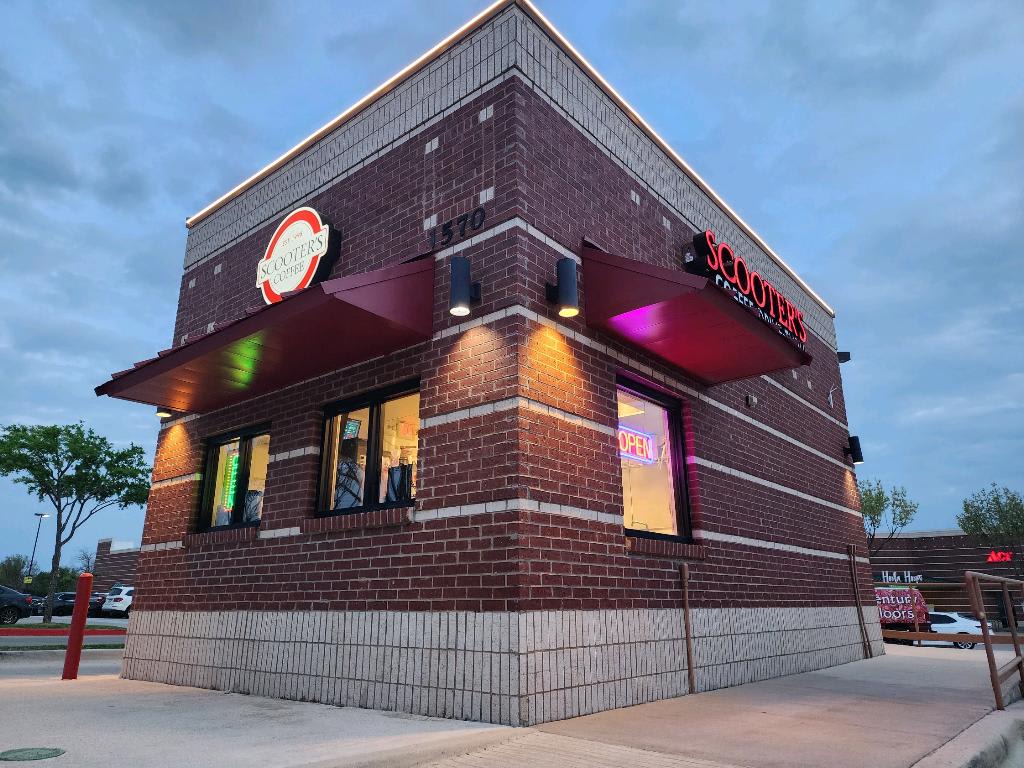 Scooter's Coffee: For Those Who Love Variety
Another great option for coffee lovers in Keller is Scooter's Coffee. This chain has locations all over the country, but their Keller location at 624 S Main St is definitely worth checking out if you're in the area.
Scooter's prides itself on offering an extensive menu with plenty of variety. In addition to classic coffee drinks like lattes and cappuccinos, they also offer smoothies, teas, and even breakfast sandwiches. And if you're feeling adventurous, try one of their specialty drinks like the Caramelicious or Mint Condition.
But what really sets Scooter's apart is their commitment to sustainability. They use only ethically sourced beans and eco-friendly packaging materials so you can feel good about your purchase while enjoying your drink.
If you're looking for a coffee shop with a little more personality and a great breakfast, then The Snooty Pig Cafe is the place for you. Located at 522 Keller Pkwy, this quirky little cafe has a lot to offer.
First off, the decor is adorable. From the pig-themed artwork on the walls to the mismatched furniture, every detail adds to the charm of this place. But it's not just about looks - the food and drinks are top-notch as well.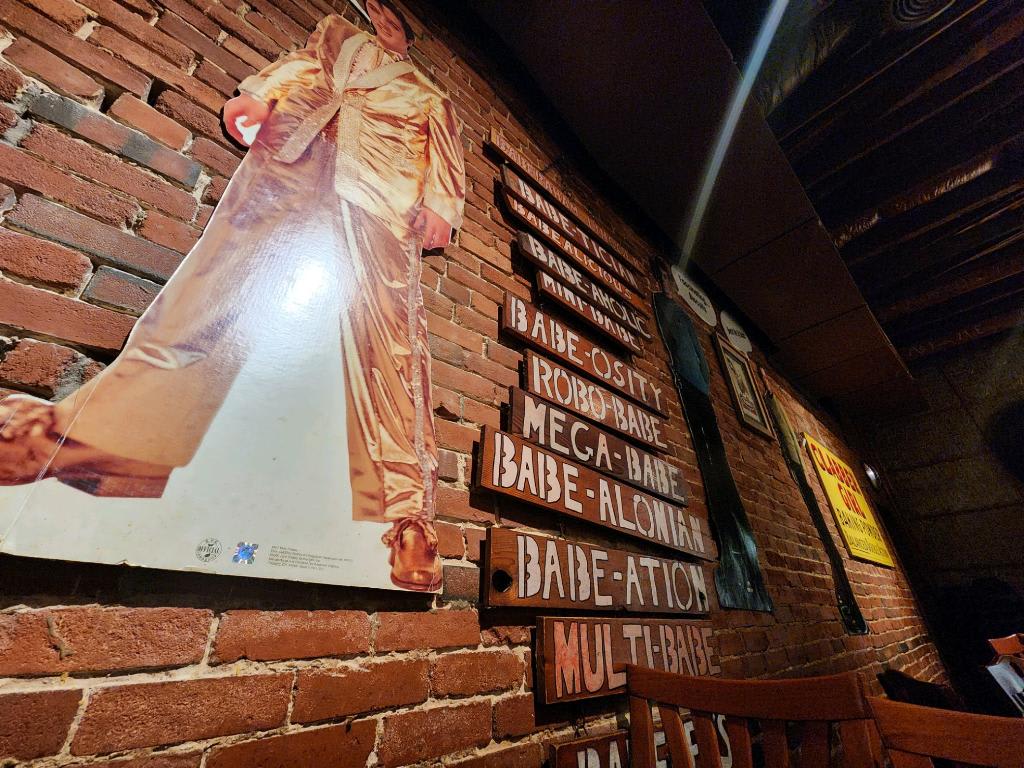 Their coffee menu isn't as extensive as some of the other shops on this list, but what they lack in variety they make up for in quality. Their espresso drinks are particularly noteworthy—try the Nutty Irishman or Mexican Mocha for something a little different.
Summer Moon Coffee: A Unique Experience
Last but not least on our list is Summer Moon Coffee. This Austin-based chain has been making waves in Texas with their unique wood-fired coffee roasting process and signature moon milk that gives their lattes and cappuccinos an extra creamy texture.
What really sets Summer Moon apart is their commitment to sustainability and community involvement. They source their beans from small family farms and donate a portion of their profits to local charities.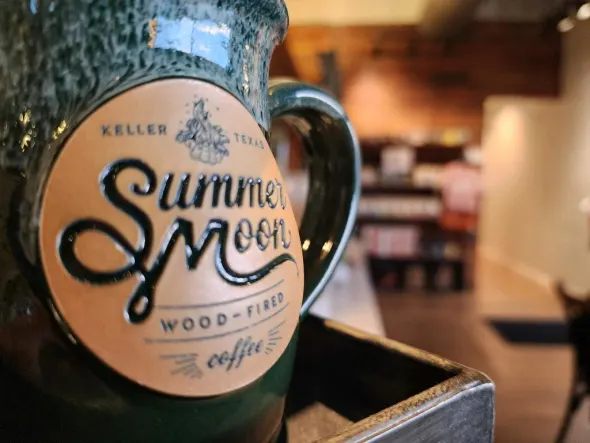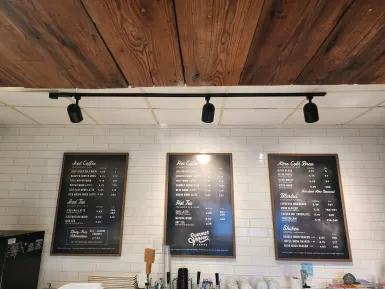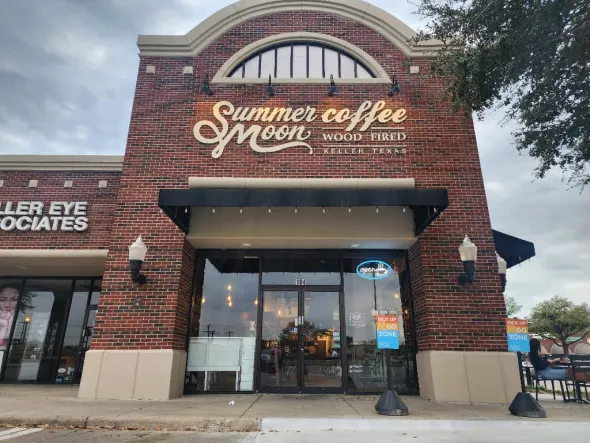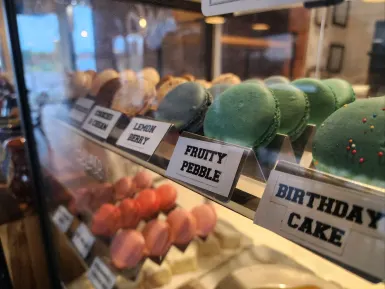 Their Keller location at 5636 N Tarrant Pkwy offers all of their classic drinks as well as seasonal specials like pumpkin spice latte and peppermint mocha during the holidays. And if you're feeling peckish, they also offer pastries and breakfast tacos.
Best ways to relax in after your move to Keller, TX
Explore the Parks and Outdoor Spaces
Moving to a new city can be overwhelming, but Keller, TX offers several ways to relax and unwind after a long day of unpacking. One of the best ways to do so is by exploring the parks and outdoor spaces in the area. Keller is home to many beautiful parks, including Bear Creek Park and Keller Town Center Park.
Bear Creek Park is an expansive park that spans over 47 acres. It features a playground, picnic areas, walking trails, and even a fishing pond. The park also has several sports fields for those who want to get active. Whether you're looking for a peaceful stroll or an intense game of soccer with friends, Bear Creek Park has something for everyone.
Keller Town Center Park is another great option for those looking to relax outdoors. This park features a large pond with fountains, walking trails, and plenty of open space for picnics or playing catch with your kids. The park also hosts several events throughout the year such as concerts and movie nights.
Take Advantage of Recreational Activities
In addition to its parks and outdoor spaces, Keller also offers many recreational activities for residents. The city has various sports leagues such as basketball, softball, and volleyball that are open to all ages. Fitness classes are also available at the Keller Pointe Recreation Center.
If you prefer more low-key activities, consider joining one of the city's book clubs or attending one of their computer classes at the library district. These community services offer great opportunities to meet new people while learning something new.
Visit Nearby Attractions
Keller's central location makes it easy to explore nearby cities and attractions such as Westlake and Fort Worth. Westlake is known for its luxurious shopping centers like Solana Square Shopping Center which houses popular stores like Nordstrom Rack & T.J.Maxx among others.
Fort Worth is just a short drive away from Keller where you can explore museums like Kimbell Art Museum, Modern Art Museum of Fort Worth and National Cowgirl Museum and Hall of Fame. You can also enjoy some delicious Tex-Mex cuisine at one of the many restaurants in the city.
Double Springs Preserve in Tarrant County is another great place to hike and enjoy nature. The preserve spans over 100 acres and features several trails that are perfect for hiking or mountain biking.
Drive Around the Area
Sometimes, the best way to relax after a move is by simply driving around the area to discover new places. Take a drive down Keller Parkway and explore all the shops, restaurants, and businesses that line the street. You might find a new favorite coffee shop or boutique that you never knew existed.
The city also hosts events throughout the year such as concerts in the park and movie nights. These events are great opportunities to meet your neighbors while enjoying some entertainment.
Living in Keller, TX: A Comprehensive Guide
Location and Accessibility
Keller, TX is a great place to live for those who want to be close to the big cities of Fort Worth and Dallas while still enjoying a small town feel. Located in Tarrant County, Keller is just 18 miles north of Fort Worth and 30 miles west of Dallas. The city is easily accessible via major highways such as I-35W, I-820, and TX-170.
One of the biggest advantages of living in Keller is its central location. Residents can easily commute to work or school in either Fort Worth or Dallas without having to deal with the traffic congestion that comes with living in these larger cities.
Housing Options
Keller, TX offers a variety of housing options for residents, from single-family homes to apartments and townhouses. The median home price in Keller is $400,000, making it a relatively affordable option compared to other cities in the area.
For those looking for more affordable options, there are also several apartment complexes and townhouses available for rent throughout the city. Many of these properties offer amenities such as swimming pools, fitness centers, and community events.
Education
Keller, TX is served by the highly-rated Keller Independent School District (KISD), which includes 23 elementary schools, 6 middle schools, and 4 high schools. KISD has been recognized as one of the top school districts in Texas due to its high graduation rates and academic achievements.
In addition to public schools, there are also several private schools in the area that offer alternative education options for families. These include religious-based schools as well as Montessori programs.
Parks and Recreation
For those who enjoy spending time outdoors, Keller, TX has over 300 acres of parkland and more than 11 miles of hiking and biking trails. The city also offers a variety of recreational programs and activities for residents of all ages.
One popular destination among residents is Bear Creek Park, which features a playground, picnic areas, and a fishing pond. The park also hosts several community events throughout the year, including an annual Easter egg hunt and a Fourth of July celebration.
Shopping and Dining
Keller, TX has a vibrant downtown area with a variety of shops, restaurants, and cafes. The city is home to several locally-owned businesses that offer unique shopping experiences for residents.
For those looking for more traditional shopping options, there are also several shopping centers in the area, including the Keller Town Center and the Shops at Highland Village. These centers offer a variety of stores and restaurants that cater to all tastes.
Community Events
One of the best things about living in Keller, TX is its strong sense of community. The city hosts several community events throughout the year that provide opportunities for residents to connect with each other and enjoy all that the city has to offer.
One popular event is the Keller Farmers Market, which takes place every Saturday from May through October. The market features local vendors selling fresh produce, baked goods, and handmade crafts.
Another popular event is Movie Nights in the Park, which takes place during the summer months. Residents can bring blankets or lawn chairs to enjoy family-friendly movies under the stars.
Finally, there's Keller Summer Nights concert series where residents can enjoy live music from local bands while enjoying food trucks and beer gardens.
Exploring the Attractions of Keller, TX
Keller, TX is a hidden gem in the heart of Texas. With its charming small-town feel and endless attractions, it's no wonder why so many people are flocking to this area. Whether you're looking for great shopping and dining options or outdoor adventures, Keller has something for everyone.
Keller Parkway: A Shopper's Paradise
If you're looking for a must-visit destination for shopping and dining, look no further than Keller Parkway. This bustling street is home to a wide variety of stores and restaurants that cater to every taste and budget. From boutique shops to big-box retailers, there's something here for everyone.
One of the standout features of Keller Parkway is its diverse range of dining options. Whether you're in the mood for classic American fare or international cuisine, you'll find it here. Some popular spots include FnG Eats, which serves up Southern-inspired dishes with a modern twist, as well as Thai Riverside Kitchen & Cafe, which offers authentic Thai cuisine in a cozy atmosphere.
Outdoor Adventures Abound
For those who love spending time outdoors, Keller has plenty of options to explore. Bear Creek Park is one such attraction that offers hiking trails, picnic areas, and even a playground for kids. This park is perfect for families who want to spend some quality time together while enjoying nature.
Another great option is the historic Old Town Keller area. Here you can take a drive out and explore local shops and restaurants in a charming setting that will transport you back in time. The area boasts unique architecture that dates back over 100 years ago when the town was first founded.
Craft Beer Enthusiasts Rejoice
If you're a fan of craft beer, be sure to check out Shannon Brewing Company on your next visit to Keller. This brewery offers tours and tastings of their award-winning brews that are sure to satisfy any beer enthusiast's palate.
The brewery prides itself on using only the finest ingredients and traditional brewing methods to create their signature beers. They also have a spacious outdoor area where you can relax and enjoy your beer while taking in the beautiful Texas scenery.
Golfing with a View
For those who love golf, Keller's Sky Creek Ranch Golf Club is a must-visit destination. This challenging course boasts stunning views of the surrounding countryside that will take your breath away.
The club also offers lessons for beginners and has a pro shop where you can purchase all of your golfing needs. Whether you're an experienced golfer or just starting out, this course is sure to provide an unforgettable experience.
Summing Up Keller, TX as a Vibrant Community
Keller, TX is a vibrant community located in Tarrant County, Texas, just 11 miles north of Fort Worth. The city covers an area of 53.7 km2 and has a population of over 47,000 residents who enjoy the benefits of living in a safe and friendly place.
Keller, TX is part of the highly-rated Keller Independent School District, which includes 39 schools and serves over 35,000 students in the area. The district has been recognized for its academic excellence and innovative programs that prepare students for college and career success.
The city also boasts excellent public services, including a state-of-the-art library, top-notch police department, and well-maintained parks and recreational areas such as Double Springs Park, which spans over 50 acres. These amenities provide residents with ample opportunities to engage in leisure activities while enjoying the natural beauty of their surroundings.
One of the most notable aspects of Keller, TX is its strong sense of community. Residents take pride in their town's rich history and culture, which is reflected in local events such as the annual KellerFest celebration. This festival brings together people from all walks of life to celebrate the city's heritage through live music performances, food vendors, arts & crafts booths, carnival rides & games.
Another factor that contributes to Keller, TX's vibrancy is its proximity to other major cities such as Fort Worth and Westlake. This location provides residents with easy access to employment opportunities, cultural attractions & entertainment options that are not available within the city limits.
In terms of education, Keller Independent School District stands out as one of the best school districts in Tarrant County. With a student-teacher ratio of 15:1 across all grade levels (pre-K through high school), students receive individualized attention from highly qualified educators who are committed to helping them achieve their full potential.
Moreover, Keller ISD offers various programs tailored to meet different learning needs such as gifted and talented education, special education, and career & technical education. These programs equip students with the knowledge and skills necessary to succeed in today's global economy.
The city's public services are also noteworthy. The Keller Public Library is a state-of-the-art facility that provides residents with access to a vast collection of books, e-books, audiobooks, DVDs & CDs. Additionally, the library offers various programs for children & adults such as storytime sessions, book clubs, computer classes & cultural events.
The Keller Police Department is another essential public service that contributes to the city's safety and security. The department employs highly trained officers who are dedicated to protecting residents from crime and ensuring their well-being. Furthermore, the department maintains an active community outreach program that fosters positive relationships between law enforcement officials and citizens.
Finally, Double Springs Park is one of Keller, TX's most popular recreational areas. This 50-acre park features various amenities such as playgrounds, picnic areas, sports fields/courts (basketball/volleyball/tennis), walking trails & fishing ponds. Moreover, the park hosts several annual events such as Easter egg hunts & outdoor movie nights that bring families together for fun-filled activities.
Final Thoughts on Keller, TX
In conclusion, Keller, TX is a vibrant and welcoming community that offers many attractions and activities for residents and visitors alike. Whether you are a coffee lover looking for the best local shops or someone who wants to relax after a move, there is something for everyone in this bustling city.
If you're looking for the best coffee shops in Keller, TX, you won't be disappointed by the options available. From cozy cafes to trendy spots, there's no shortage of great places to grab a cup of joe. Some of our top picks include The Nest Cafe, which offers delicious breakfast items along with their coffee; Seven Mile Cafe, known for their organic and locally sourced ingredients; and Craft Coffee House, where you can enjoy your drink while browsing through unique gifts and home decor.
After enjoying some caffeine, there are plenty of ways to unwind in Keller, TX. Take a stroll through one of the city's many parks or nature preserves, such as Bear Creek Park or Marshall Creek Ranch Preserve. Or if you're feeling more adventurous, head over to Sky Creek Ranch Golf Club for a round of golf or try out indoor skydiving at iFLY Fort Worth.
For those considering moving to Keller, TX, it's important to note that this city has so much more than just great coffee and fun activities. With highly rated schools, low crime rates, and a strong sense of community spirit, it's no wonder why so many people choose to call Keller home.