Benbrook Moving Services
Where Your Moving Woes Meet Our Southern Know-Hows!
Moving house. It's enough to make even the toughest cowboy sweat bullets. You've got your memories boxed up and your life on wheels. You're trying to balance a million things, like a rodeo clown on a unicycle. And the last thing you want is for grandma's precious china or little Billy's favorite toy to end up lost or broken in the mess of it all.
Now, just imagine it—the sun's setting on moving day, casting a warm glow over your new home. You step inside, and every piece of furniture is exactly where it should be. The kids' rooms are set up and ready for a peaceful night's sleep. You're there, sipping a cold one on your new porch, sighing in relief. No fuss, no muss—just a smooth transition to your new chapter, as easy as a Sunday morning.
Well, buckle up friend, because that's where we come in. We've got something in our arsenal that makes moving house as sweet as pecan pie. But hold your horses, we'll get to that. Let's just say, it involves a team of the best fellas you could ask for, and a fleet of the finest wagons this side of the Rio Grande…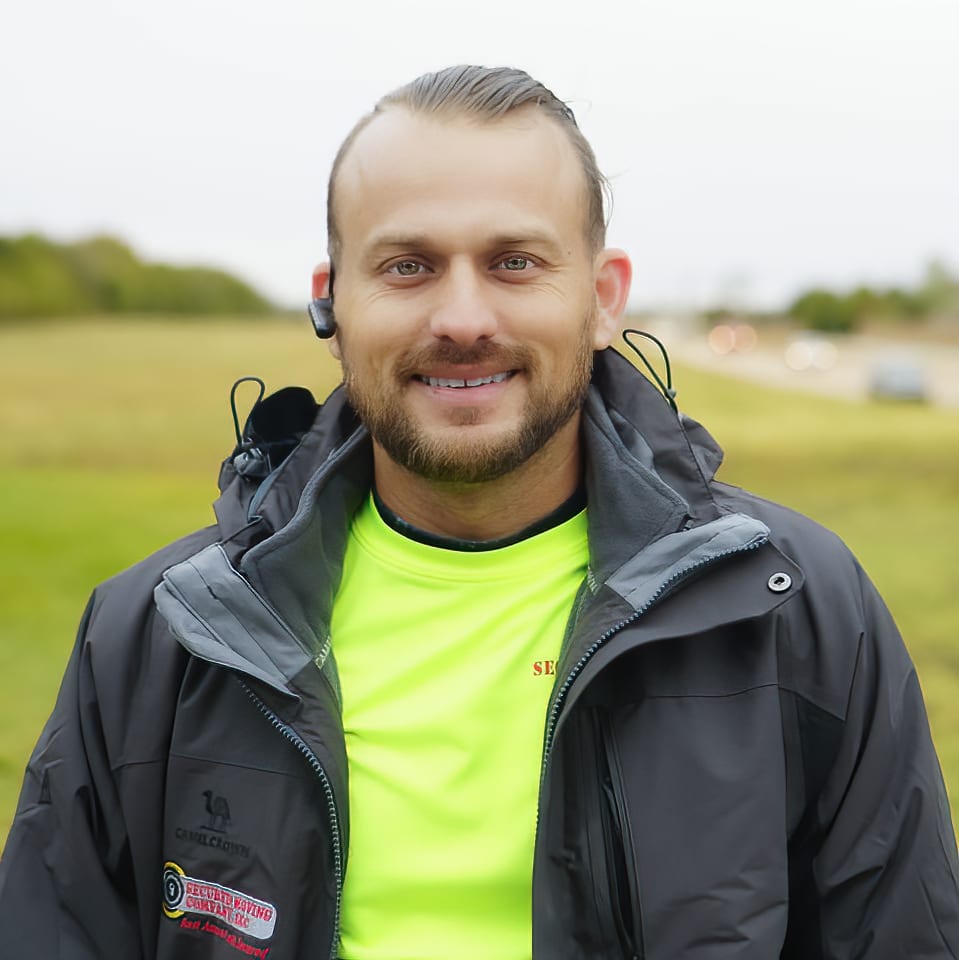 Secured Moving Company
Hey there!
I'm Arthur Tignor, the proud owner of Secured Moving Company. My journey to start this company isn't your usual rags-to-riches tale, it's more like a dust-up-into-diamonds story.
I've worked in the moving business for years, yep, right in the thick of it. I've seen the good, the bad, and the downright ugly. I've been part of crews that moved people's homes as if they were shifting sacks of potatoes. They'd slap on hidden fees, give bad advice to charge more, and honestly, didn't give two hoots about the customers or their precious belongings. They'd hire folks who didn't know the first thing about safe moving and the vehicles were treated no better than old mules. It felt like wrestling a greased pig.
But then, I had a lightbulb moment. I realized I could hitch my passion for helping people to a new wagon—a moving company that's different, that's better. A company that cared as much for its people and equipment as it did for its customers. A company that offered straight-shooting, honest pricing.
And that, my friend, is how Secured Moving Company was born. We believe in moving smart—quick where it counts and slow when it matters. We're not just about moving your stuff, we're about moving your world. We're about creating a culture of care, where our clean trucks, well-trained men, and secure moving methods do more to protect your stuff than any old insurance policy could.
This isn't just a service we're offering, it's a friendship. It's about working with you, for you. To make you feel like you've lassoed the moon and tamed a wild stallion, all before breakfast. So saddle up, friend, and let's make this Benbrook move a walk in the park!
This is for anyone who is…
Up to their eyeballs dealing with surprise costs that pop up like an unexpected weed in your rose garden.
Dreaming of a crystal-clear pricing system, as refreshing as a dip in the creek on a hot Texas day.
Fed up with movers who work slower than a pond turtle and couldn't care less about your time.
Longing for a smooth Benbrook move where your day wraps up faster than a white tailed deer.
Sick of battling the avalanche of boxes in the new place, not knowing where anything is.
Eager for a service that understands your move is not just about changing houses, it's about moving your whole - world.
Bone-weary of movers who don't know a family heirloom from a piece of junk.
Hungry for a team that treats your stuff like it's their own grandma's china.
Feeling like they've been left in the dust by companies who care more about their bottom line than their customer.
Wishing for a move where you feel like a superhero, your world saved by the best fellas in the moving biz.
The Benbrook Rundown
Just southwest of Fort Worth, Benbrook is a charming city brimming with recreational opportunities, especially around Benbrook Lake. At Secured Moving Company, we aim to make your moving experience as enjoyable as a day spent by the lake. We handle everything, from packing to transporting your belongings with care, ensuring your move is a breeze.
Our Benbrook Moving Services
Storage Solutions

If you need temporary storage solutions during your move, we have you covered.

Long-Distance Relocations

If you are planning to move across the country, we can assist you with our long-distance relocation services. We have years of experience in handling long-distance moves.

Safe Moving

We have the training and tools to move your safe

Moving Labor Services

Your reliable, and friendly moving team. We handle all the heavy lifting, like loading and unloading your moving pod so you can take it easy.
Here's the deal, y'all. We aren't just about getting your stuff from A to B. We're about offering you a moving experience that's as fine as cream gravy. And here'how we stack it up:
First, let's talk about our main event, our core offering—the Moving Services. we'll move your home with as much care as if we were moving our own. We have a highly skilled team of movers who're as strong as a longhorn and as gentle as a lamb. Plus, we've got some of the cleanest trucks this side of the Mississippi.
But that's not all! With our moving service, we're throwing in a few bonuses that'll make you feel like you've struck gold. We're talking complimentary shrink wrap and tape, no extra charges for those stairs or heavy items (safes and pianos excluded, of course), and we'll even assemble and disassemble your furniture at no extra cost. Isn't that a peach?
Now, let's talk turkey. We're offering all this for just $105 per hour with a 2 hour minimum, plus a minimum truck rate of $60. Compare that to others charging $130–$170 per hour and a $90 truck rate. Feels like a fair deal, doesn't it?
But here's the kicker. We're right in the middle of the moving season, and our schedule is filling up faster than a prairie dog hole in a rainstorm. So don't dilly-dally!
Pick up that phone and give us a holler for a friendly chat and a free estimate. We promise you, we'll secure your items and stand by you even after the move to take care of any issues. That's our word, and we mean to keep it.
Now, how's that for a stacked offer?
Y'all ready to get moving?
Give us a holler to secure your spot with Secured Moving Company and experience the ultimate stress-free move.
Request your free, no-obligation moving estimate or consult with us for personalized advice. Whether you need a quick cost estimate or detailed guidance, we're here to help you every step of the way.
Don't worry—take control of your move and get the information you need to make it a success with Secured Moving Company—your local, reliable, and trustworthy moving partner for your Benbrook move.
What sets Secured Moving Company apart from other moving companies?
Our goal is to provide you with the peace that our slogan guarantees, by paying sincere and meticulous attention to your needs, possessions, and budget.
$105 per hour with a 2 hour minimum.

Plain and simple prices for our moving and packing services. Compared to others that's over a 50% savings.

Complimentary shrink wrap and tape.

We don't nickel and dime you. You get straightforward pricing for our moving and packing services.

No extra charges for those stairs or heavy items.

Safes and pianos excluded, of course

Our movers are trained professionals.

Our team of movers and packers will treat you with kindness and professionalism.

Secure and kind end-to-end moving service.

We provide exceptional moving services from packing to delivery. Free assembly and disassembly of furniture.

We pay attention to details so that you can enjoy a smooth move.

We handle your local or long-distance move as if it were our own.
A Texas-Sized Helping Hand
We get it, fam. Moving can feel like trying to rope a wild stallion. It's wild, chaotic, and downright stressful. But it doesn't have to be. Our Secured Moving services are designed to take the bucking bronco out of your moving day. We're not just moving your stuff, we're moving your world, and we promise to treat it with the same care we'd give our own.
From My Heart to Yours,
Arthur Tignor
Owner, Secured Moving Company
P.S. Don't forget, friend, it's moving season. Our calendar is filling up faster than a dance floor when the fiddle starts playing. don't miss your chance to make your move a breeze.
FAQs to Ease Your Mind
Remember, we're not just a moving company.
We're a friendly neighbor lending a helping hand. And we can't wait to help make your next move the best one yet.